The centre of the lab. BugCity is a Fujitsu Celsius R930n Workstation, with the following spec:
2 x Intel Xeon E5-2658 V1 2.10Ghz 8 Core CPUs
8 x 32GB DDR3L 1066MHz (256GB total)
1 x 240GB SAS III SSD
3 x 500GB SAS III 7.2K HDD
1 x AMD Radeon HD6350 512MB GDDR3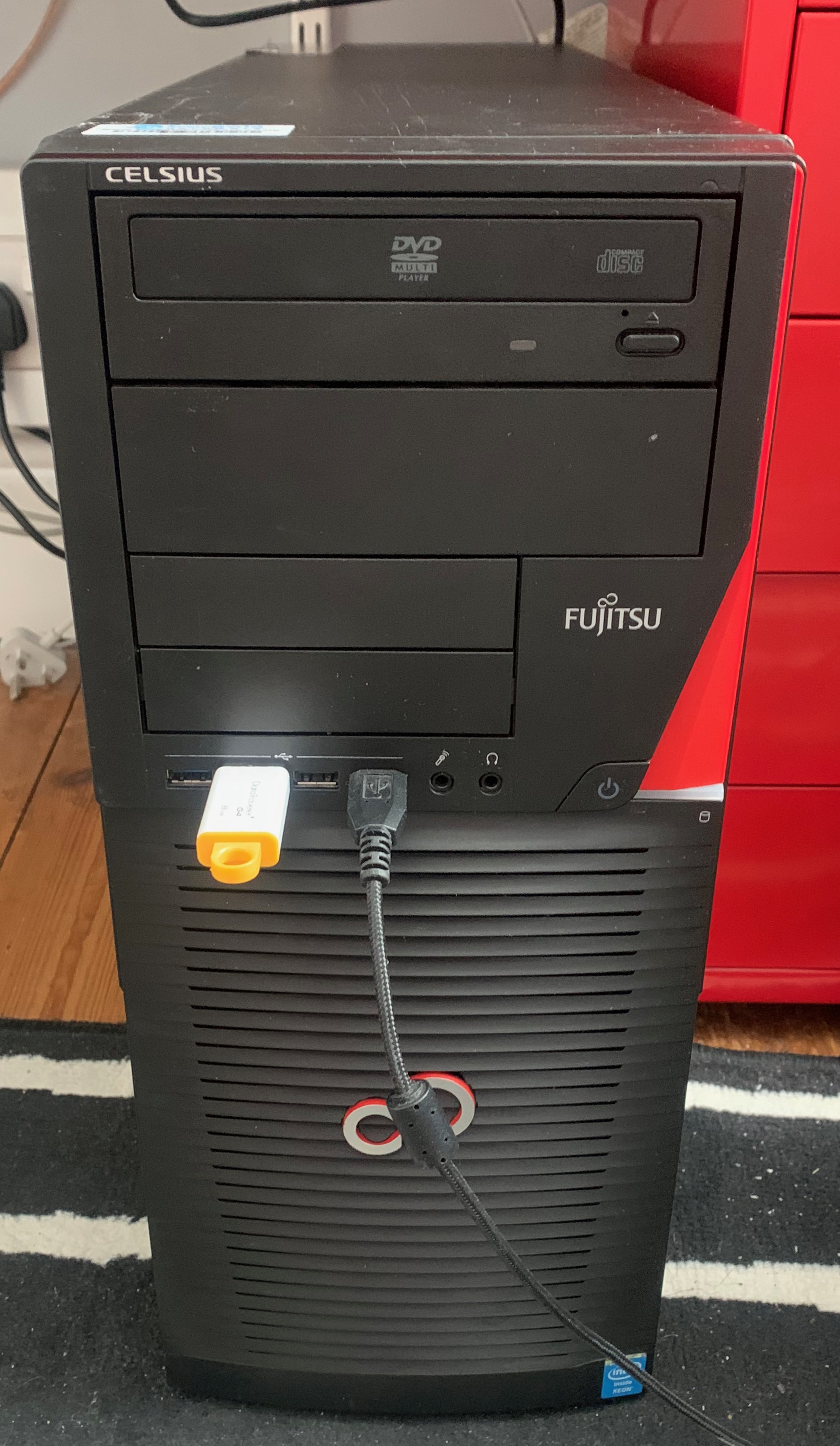 All from the lovely folks at bargainhardware.co.uk, for the princely sum of £765.59. It was ordered on a Monday morning, and arrived early on Wednesday, in the midst of the 2020 pandemic, which is damn good going!
That's a weird name

permalink
I have a habit of naming things after songs by The Presidents of the United States of America (see also "Tiny Explosions"), and it seems quite apt really. It's also a pretty cool song.